CLICK IMAGE BELOW TO READ STRIP FROM THE BEGINNING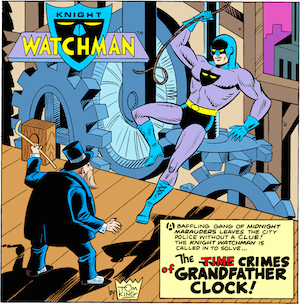 timecrimes
Layouts by PABLO ALCALDE for a TOP SECRET PROJECT.
#teasingyouabit
...

See More

See Less
A couple more of pages from my samples of the Pulp Heroes group THE ORIGINALS (Moonstone), drawn by ANTONIO ROJO.
I was fascinated my Alan Moore's Council of Immortals from Twilight of the Superheroes proposal, an idea that I believe he took from Farmer. Then Warren Ellis run with it in Planetary and cemented the Pulp supergroup.
PS: If you like my books, buy them and tell me so. Creative people are prone to moodswings. Support the creators whose work you enjoy!!
...

See More

See Less
Subscribe to Our Site via Email